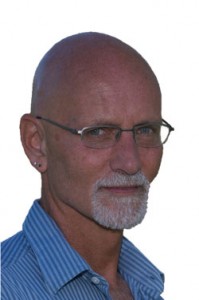 Dan Boudreau is the President and CEO of Macrolink Action Plans Inc.  Since 1980, he has been directly and indirectly involved in training and in small and home-based businesses. He has founded, owned and operated five businesses, including Macrolink Action Plans Inc., Learner's Edge Curriculum Development Corporation, Sundance Reforestation Ltd., Tamarack Leasing Ltd. and Wolverine Enterprises Ltd.
Since 1990, Boudreau has played a key coaching and mentoring role for a growing number of trainers and entrepreneurs. For five years, the Prince George Native Friendship Centre employed Boudreau as Small Business Advisor (SBA) and as Coordinator for the innovative Native Entrepreneurial Training (NET) Program. Macrolink's growth and performance won Boudreau nominations in 1997, and again in 1999, for the Entrepreneur of The Year Award, a national award that honours exemplary entrepreneurs throughout Canada and the United States.
Over the years, Boudreau has demonstrated a commitment to learning in the areas of business and training.  He has completed many courses and programs, including:
Native Adult Instructor Diploma Program
How Adults Learn II
Business Planning for Practitioners
Financial Management For Non Profit Organizations
Human Resource Management For Non Profit Organizations
Assessment Component of Employment Counselling (ACEC)
He has developed and provides a number of workshops for entrepreneurs, including:
Capacity Train the Trainer Workshop
Dream Catcher Entrepreneurial Program
RiskBuster  Business Planning Workshop
Boudreau has been actively involved as a member of Toastmasters International, and has served various executive positions including President of a club and Area Governor for an area comprised of a number of clubs. A number of articles written and published by Boudreau for trainers and entrepreneurs can be found at TrainerHub.com. Boudreau is also the creator of the RiskBuster Business Plan Oasis where you can find a blog for entrepreneurs.